R.V. Stich Construction

R.V. Stich Construction welcomes the opportunity to provide a detailed value engineering bid on your next project. For new project information please email one of our officers.
📌
Richmond Ca:
POB 1707
Richmond, CA 94802
Ph: (510) 412-9070
📌
Lake California:
19952 Indian Tom Drive
Lake California, CA 96022
(530) 348-2468
Send us a message using the form below.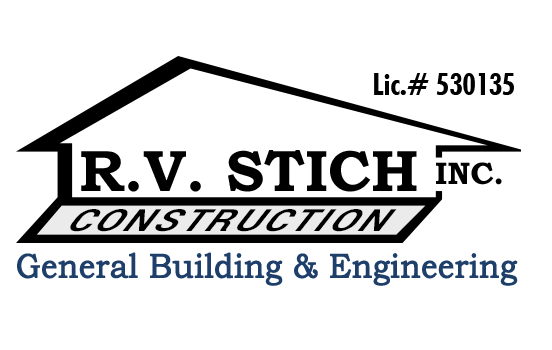 Commercial

Public

Industrial

Residential

Mass Excavation
Wet/Dry Utility Install
Hauling Services
Soil Stabilization
Rock Excavation

Shoring

Contact Details:
R.V. Stich Construction
Phone: (510) 412-9070
R.V. Stich Construction 2022.  All rights reserved.
Web Design by 1FineDesign